Wildly Inappropriate Views on Bangladesh in Indian Foreign Relations Discourse and Media
Shahab Enam Khan | 09 September 2020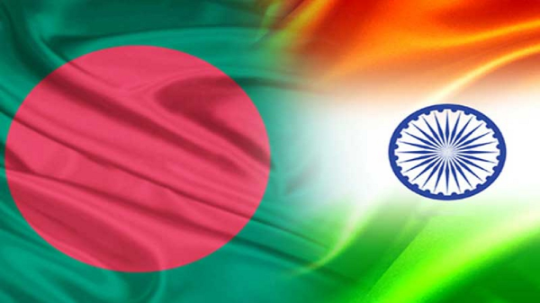 ---
It has always been quite distressing to see the reactions of Indian media regarding Bangladesh, in any matter, be it economy, military, politics, or cricket. The Indian media, often regarded as a wild propaganda machine, has kept on attempting to stain the sovereign entity called Bangladesh. That's what the public perception is. That's what we see in the World Economic Forum or the World Press Freedom Index. It's not that Bangladesh has done better, but it has rarely been in question.
The nation of Bangladesh profoundly appreciates the role of India during the Great Liberation War of 1971, manifested through multiple offerings ranging from state recognitions to transit to what not!
Reminiscing the Past
The East Pakistanis, via Bangladeshis, marched forward with their struggle against Punjabi hegemony and economic inequalities perpetuated by Islamabad-based authoritarianism since the 50s. The struggle turned as the quest for sovereignty in the 1960s, eventually leading to the Liberation War in 1971 that lasted from 26 March 1971 to 16 December 1971. India's political support was necessary, but it was not the only factor to ponder upon.
As history speaks for itself, Cyril Radcliffe's design and the 1947 Sylhet referendum had put the Indian leadership into a complex identity crisis. Bangladesh and Bhutan became Assam's corridor to access the world, and for Northeast India – Bangladesh, Myanmar (Burma), and China became conduits for economic and political access to the world. The 1947 independence of India and Pakistan and the independence of Bangladesh in 1971 had put multiple hitches on the geographical links that Indian seven sisters enjoyed. Hence, the East Bengal, now Bangladesh, that India was accustomed to was gone by 1971.
Dhaka became once again a capital with potentials for prosperity that was once the great centre of maslin production, whose population fell from a million in 1760 to about 50,000 by the 1820s due to the long British oppression.
To cut short, India sent its military forces to join the ongoing War on 3 December 1971, precisely thirteen days before the War ended. The fact that cannot be ignored is it was not voluntary participation for India. The Operation Chengiz Khan, modelled after Israeli Operation Focus, was initiated by the Indian Air Force after the Pakistan Air Force launched surprise pre-emptive strikes on eleven airfields in north-western India on 3 December 1971. The air assault marked the official start of Indian presence in an already ongoing war. Former Prime Minister Indira Gandhi viewed the assault as Pakistan's, precisely West Pakistan, declaration of war against India. Moreover, an age-old archrival sitting on the soft belly will not be of any comfort for anyone. Bangladesh's struggle for independence and India's goal for Pakistan-free soft belly naturally coincided.
No One had to do Charity
Getting the narrative right, it was a pure form of geopolitical compulsion for Delhi to be in solidarity with the Bangladeshis. Why would India miss a chance of helping Bangladeshis in cleansing the remnants of its archrival – then West Pakistan? Moreover, political Bangladeshis had no problem with that. Bangladesh has no problem, even now, with India's strategic affairs with the countries that were not so helpful to Bangladesh in 1971. Let me remind that the list is long and also includes the US, China, and even Saudi Arabia. After all, foreign policy is a manifestation of national and political interests, and it is often a subject to 'selective amnesia' regarding facts and figures.
Certainly, Indo-US or Indo-Saudi affairs, or Indo-Israel or even the current love affair between Delhi and the Burmese Generals accused of mass genocide are not going unnoticed in Dhaka. Hence, like CAA and NRC, Bangladeshis view Indo-Kashmir, Indo-Ladakh, or even Indo-Doklam tussles as purely India's internal affairs. Bangladeshis mentioned here, are the people who believe in the broader cause of shared prosperity and development, not the paid ones with skills of beating myopic political drums.
The father of the Nation, Bangabandhu Sheikh Mujibur Rahman maintained political relations with both Delhi and Islamabad – being a victorious leader he had his epic gravitas to visit Lahore too. This practice was followed by Presidents Zia and Ershad, and then subsequently by Prime Minister Sheikh Hasina and former Prime Minister Khaleda Zia under their BNP (Bangladesh Nationalist Party) and AL (Awami League) regimes. It must be taken into account that all of these leaders duly paid visits to Delhi to facilitate shared growth between these two immediate neighbours.
Recalling the Cold war, China, Russia, and the US had their own power politics to play in the landmass called East Bengal – then East Pakistan, hence Bangladesh. The landmass became critical for Kissinger-Nixon's infamous The Tilt policy. That Tilt was not a soothing tilt for the Moscow-Delhi's joint tilts during the Cold War. Kissinger visited Beijing in July 1971, facilitated by Islamabad, as a prelude to getting a foothold among the Chinese allies. The bargain was simple, let Pakistan fiasco continue in 1971 – that proved to be expensive for US, Pakistan and of course China. The rest is history.
Moving forward to the current time, the AL regime is in power since 2009. Delhi has viewed AL as a suitable ally and endorsed the 2013 and 2018 elections in favour of AL. The former dictator President Ershad stated to the media, referring to then Indian Foreign Secretary Sujatha Singh, "they said if we don't participate in the election, the fundamentalist group Jamaat-Shibir will rise and come to power. They asked whether I want this". The AL, admittedly, has made the Indian political bucket heavier than any other given time in the history of sovereign Bangladesh.
While the water crisis continues to rise and long old issue of Farakka and the inter-state ping pong competition between Delhi and Mamta Banerjee over Teesta (let alone 50 other rivers) rules the water discourse, Bangladesh Prime Minister didn't hesitate to allow Feniriver to bless the soil of Tripura. The Chittagong port is being used for Indian transit; water transit is given to transport materials to build a power plant in the Indian Northeast; hence riverine protocols never stopped – so has the killing of Bangladeshis in the Indo-Bangladesh borders never stopped.
Even the prime minister's economic advisor had an opinion that Bangladesh should not collect fees for providing transit or transhipment facility to India. There seems to be no logic behind such an opinion of granting "charitable or free" transit access (at the expense of environmental, maintenance or construction costs), and it surely contradicts any practical business model or national interest. Probably, such a move was not too soothing for the business community in Bangladesh. But on a positive note, it can be perceived as an attempt to support India's economic growth.
The Sonadia deep seaport was cancelled, as media reports, as per the desire of Delhi, hence Bangladesh had to embrace more expensive Matarbari project.
Our sense of energy economics is a bit unmanaged when it comes to energy security. We have muscled up so much of power generation capacity that supply outstrips demand to the extent that about a third of plant capacity remains idle. But we still import 1,160 MW electricity from India. Surely, our cost of electricity production is relatively higher than import though. Again, it's more to do inefficient market and production than our sense of strategic interest. This could have been eased if we had access to hydro-electricity sources in Nepal and Bhutan. Never mind, without the access to hydro-resources, Bangladesh achieved between 5 to 6.5 percent average growth rate over the past two decades.
The government has acquired 1106 acres of land to set up three Special Economic Zones exclusively for Indian investors. Should it be Dhaka or Washington, or Beijing or even Timbuktu's problem if the Indian private sector is slow in investing in these Indian Special Economic Zones? It is often heard 'Bangladesh is becoming pro-China' humming in Delhi whenever China wins a project bid in Bangladesh. It is amusing that many of the humming stopped when the competitive bidding process and procurement laws of the land were reminded.
Nonetheless, a surprise came when the Indian authorities cancelled their plan to establish an economic zone at Bheramara in Kushtia in July 2020. It is certain, this proposed economic zone will not go empty, plenty of investors will be interested – including the Chinese. However, India is, instead, interested in establishing a tourism park near the Naf River – a zone that is under constant tension and of geostrategic significance. Once again, strategic interest is found bypassing the economic reality.
The question is, why India, being a friend of Bangladeshi public, would invest money in projects that are detrimental to the environment? The refugee crisis has accentuated environmental catastrophe in the Chittagong-Cox's Bazaar regions, now Indian investors are willing to invest in Naf projects that may potentially add another poke to the environment. Of course, much-debated Rampal power project near the Sundarban – a UNESCO heritage site, jointly being powered by Bangladesh India Friendship Power Company Ltd.
Bangladesh's economic interest of gaining access to the Nepalese energy market or facilitate investment in the Bhutanese energy production has been hanging in the horizon for ages. After all, India remains as the third country in these trade mechanisms. Efforts to set up a multimodal transport corridor linking Nepal and Bhutan has become complicated too.
Regrettably, SAARC, the only viable South Asian multilateral platform and the brainchild of Dhaka remain hostage to the whims of India and Pakistan, and Delhi's political inconsistency toward regional cooperation. It has been an active party in SAARC, showed fluctuating responses to BIMSTEC, pushed for a rather flawed initiative such as BBIN, and excluded itself from BCIM. Prime Minister Modi tried to revive SAARC during the early months of COVID-19 pandemic in South Asia, realising that an epidemic cannot be dealt with without collective response. Definitely,, the future pandemics will need collective preparedness. Truth be told, the Indo-Bangladesh's unique sense of regionalism is now become a matter of global sarcasm,
Bangladesh is a part of BRI, Pakistan is a part of CPEC-BRI, and Myanmar is a part of BRI with upcoming CMEC, and of course, other South Asian nations are part of BRI too. India was invited to be a part of BRI which it discarded on strategic grounds. Interestingly, India is a founding member of the Chinese-led Asian Infrastructure Investment Bank, and Prime Minister Modi visited China five times since 2014 as Prime Minister and four times as Chief Minister of Gujarat.
The BJP government here should be given the credit for ratifying the Land Boundary Agreement in 2015, though 41 years after Bangladesh ratified the agreement. Indian Parliament's enacting of CAA has added an ambiguous dynamic to Indo-Bangladesh 'eternal' friendship. The government in Dhaka hesitantly considers the CAA and NRC as India's internal issues, though Dhaka's highest office has expressed its dissatisfaction over the issue. However, the critiques question whether CAA is actually a domestic issue or not when the section 2, sub-section (1), after clause (b) and section 3A emphatically labelled "Bangladesh" as a state that persecutes minorities. One might ask, if there is a new law by Pakistan labelling India as a minority persecuting country, would it still be considered as Pakistan's internal affair?
The socio-religious structure has helped our founding fathers in Bangladesh to enact an egalitarian constitution that attests equality for everyone. The Indian constitution had to adopt provisions for 'Scheduled Caste' and 'Scheduled Tribe', originating under the Government of India Act of 1935, to ensure inclusivity. That indeed denotes a fundamental difference in social understanding of politics in these two countries. Of course, these two neighbours share history, culture, and linguistic bonds, but the political genesis needs to be understood in context.
Nevertheless, much media publicised statements such as Bangladeshis as 'termites' or Subramaniam Swamy's cherished desire to invade Bangladesh are to be remembered. Some of our Dhaka politicians forgot to remind Swamy that Bangladesh armed forces still act as the major, if not only, force to keep the NEI-Bangladesh border clean from India's own dirt – insurgents. This housekeeping has to be remembered before shooting from the hip.
Defence MoU between Bangladesh and India
The Defence MoU, signed in 2017, came at a time when China and the US kept flexing their muscles in the sub-continent – a geostrategic swivel in the Indo-Pacific zone. The MoU was signed after Bangladesh signed participation in Chinese magnum opus – Belt Road Initiative, and Prime Minister Hasina and President Xi Jinping agreed to turn Bangladesh-China relationship into a 'strategic partnership of cooperation' in 2016.
Despite the defence MoU with Bangladesh, Delhi's supply of an old Russian built Kilo-class submarine in 2019 and other gadgets, military assistance and training to the Burmese military – Tatmadaw, and South Block's well-calibrated abstentions and silence in the UN platforms in condemning Rohingya persecution raised eyebrows repeatedly across the regions. At least, the Chinese Foreign Minister Wang Yi came forward to mediate, fragile though, between Bangladesh and Myanmar while Prime Minister Modi termed the crisis in Rakhine as 'extremist violence'.
Undoubtedly, Delhi's silence and Beijing's lack of pragmatic interest in resolving the Rohingya crisis has compelled Bangladesh to see China and India through the same foreign affairs prism. In this case, whoever comes with a better package would naturally dictate the rules of business.
Bangladesh opened its door for nearly a million Rohingyas, both Muslims and Hindus, in 2017, based on its humane history and moral obligations. Bangladesh society remembered that a large number of Bangladeshis were persecuted and became victim of genocide back in 1971. Bangladeshis became refugees too and had to take refuge in India. We duly remember that trauma. On top, Bangladeshis are generally well regarded as a hospitable nation. However, the difference is – we opened the door for the Rohingya refugees voluntarily in 2017 without any strategic gain, and contrary, strategic equations determined India's position in 1971.
Our Ming class submarines, procured with our hard-earned public money in 2016, are designed for defensive postures to ensure strategic autonomy in the Bay of Bengal. India was offered to supply a (trainer) submarine too. Looking back, Bangladesh had to go to international tribunals for delimitations of its maritime boundaries with India and Myanmar. Once again, we had to earn our legitimate right. Bangladeshis had to go to the multilateral solutions to ensure its rights are preserved and endorsed by international law. Hence, it is logical for the Bangladesh Armed Forces to procure enough tools to safeguard its autonomy, and not to show off to create an illusion of becoming a regional power.
Bangladesh has incurred massive national insecurity as Tatmadaw keeps pushing its own populace to Bangladesh, currently more than a million Rohingyas of Burmese origin living in the refugee camps in Cox's Bazar. That comes in addition to at least 250,000 stranded Pakistanis living in the Geneva camps in Bangladesh – they are either of Bihar, India origin – known as 'Bihari', or Pakistani origin. The uncertain future of the Indian Muslims, under CAA and NRC, won't then be soothing news for the majority of Muslim Bangladeshis. While one may expect the government to ignore the voice of a significant chunk of the Muslim Bangladeshis, the truth is more complicated than the idea of 'ignore it, its India's internal matter'.
While the term 'strategic security' has a ubiquitous paranoia presence among the Delhi policy communities – along with its newly emerged middle class with Bollywood illusion, Bangladesh polity sees security as a responsibility to ensure the economic welfare and growth for 170 million people. That too comes with a massive responsibility to sustain the process of 7-8 percent GDP growth. This is a fundamental difference between Delhi policymakers and Bangladeshis in general when the idea of 'security' features.
Bangladesh has signed an MoU for Line of Credit, worth USD 862 million, on 7 August 2010. So far in ten years, USD 565.76 million has been disbursed to Bangladesh. The financial need for Bangladesh to develop its infrastructure has grown for which USD 320 billion of investment is required. Under the Line of Credit, Indian authority cleared three railway projects, worth USD 510.12, in 2010. As of March 2020, railway officials claimed that the construction of the Khulna-Mongla Port Rail Line Project is being delayed due to the slow approval processing and the sluggishness of the Indian Railway Construction Company (IRCON). The financial progress of the project is about 63 percent, and physical development is approximately 61.90 percent.
The Government of Bangladesh and the Exim Bank of India signed three LOCs. The first LOC is an agreement worth USD 1 billion under which USD 200 million was declared as a grant by the Indian government. Subsequently, the Indian government disbursed USD 62 million as an additional fund from the initial amount. So far, India has disbursed 2.38 percent, an equivalent of USD 47.67 million, from the second LOC (USD 2 billion), and 0.03 percent equivalent to USD 1.40 out of USD 4.5 billion from the third LOC.
The slow disbursement has compelled the government to find alternative sources for funding, not only from China, but also from other sources such as the US, the UK, EU, World Bank, IFC and so on. The stable trade relationship with China, which usually do not come with surprise suspensions of essential goods such as onion or long-term infrastructure projects, has come with multiple practical perks. The Indian media's oo-ing obsession with Bangladesh receiving duty-free access to Chinese market actually kicked off in 2010. Under the Asia – Pacific Trade Agreement (APTA), Bangladesh enjoyed duty-free access for 3095 products since 2010.
On 1 July 2020, China agreed to allow "additional" 5,161 Bangladeshi products under zero-tariff access. This is a continuous process that came as a rational output of biannual discussions held by Bangladesh-China Joint Economic Commission (between 2014 and 2020), and perhaps correlates President Xi Jinping's announcement of granting duty-free market access for LDCs. President Jinping announced to allow duty-free access for 97 percent products from LDCs in April 2015 during the Asian-African Conference in Indonesia. Bangladesh's exports to China have risen by 160 percent while the figure for China's is 131 percent between the period of 2010-11 and 2018-19 fiscal years.
Worth mentioning, Indian spree to drive the Chinese firms out from India will make these firms to find new investment destinations. As market speaks and Adam Smith's invisible hand plays the dice, these firms may find destinations in India's neighbourhood. Once again, nationalist hype is good, but tweaking the natural growth of a market can be politically expensive. The Chinese manufacturing sector, investment capabilities, and supply chain still proved to be better amid COVID-19 – once again public consumption would play the role, not the political choice. A wrong political choice will be, as always, expensive for all.
Bangladesh is India's natural market (and vice versa), bilateral trade between India and Bangladesh has grown steadily over the last decade, making Bangladesh as the largest trade partner for India in South Asia. Despite the potentials of being a natural market, India's exports to Bangladesh in FY 2018-19 stood at USD 9.21 billion and imports during the same period was at USD 1.04 billion. I agree that lack of diversification of goods from Bangladesh is a significant reason for the trade imbalance, Indian non-tariff barriers and anti-dumping tariffs are major impediments too. As such, trade deficit remains a major concern for Bangladesh in the cases of its immediate neighbor and extra-regional neighbor. Only that Bangladesh has to choose its national interests rationally.
The 'anti-migrant' worker sentiment is growing in Bangladesh. This is a new and emerging dimension in Bangladeshi politics. At least 250,000 Indians are gainfully employed in Bangladesh and remitting a substantial amount of foreign currency to India. Several estimations indicate that remittance may range between USD 2 billion to USD 4 billion.
Of course, the old hymn of 'debt trap' has become a global agenda and credibly so, but 'trap' would become 'vicious cycle' due to failures in governance, decision making, and rampant political corruption. As we cautiously witness the arrival of several white elephants in Bangladesh, it is essential that we become mindful of the fact that these are government-backed projects, not projects sold by any external actors.
Noteworthy, the challenge for Bangladesh economy is not Chinese debt trap, rather a sheer level of corruption that has made the financial sector vulnerable, and legal and illegal capital flights or transfers to the Western destinations have made the economy further fragile. That is precisely where the fear lies for Bangladesh. On a positive note though, Bangladesh has decided not to avail the temporary debt service suspension facility extended by the Group of 20 major economies despite a cosmic loss of USD 13.3 billion for the Coronavirus outbreak.
We must not forget the political economy of development here too. The growth in Sino-Indian trade, in which China is India's largest trading partner, shows an astronomical gain for China. Public reports clearly identified that exports to China in the financial year 2018-19 stood at USD 16.6 billion, while imports aggregated at USD 65.26 billion. That means, the trade deficit stood at USD 53.56 billion in 2018-19 and USD 63 billion in 2017-18.
Why is Trade Growth between China and India's Neighbour Problem for Delhi?
Let's not forget that market determines the foreign policy of an emerging economy, a fancy jargon-infused nationalist 'strategic' expense won't be helpful in sustaining an economic momentum. What Bangladesh needs is economic growth and not an invitation to participate in a strategic swimming competition prevailing in Indo-Pakistan or Sino-Indian relations. India has offered a USD 500 million LOC to purchase military hardware from India. Still, the question remains what to buy from India when it would be supplying similar strategic gadgets to Myanmar and when India itself is the second-largest importer of arms in the world. This is a public discourse in Dhaka that probably has gone unnoticed in Delhi.
India occupies merely 0.02 percent of the global arms market. Myanmar accounts for 46 percent of Indian exports with Sri Lanka at 25 percent and Mauritius at 14 percent. One has to note the Bangladesh-Myanmar security concerns, and differences in the technical necessities between Bangladesh and the island countries of Sri Lanka and Mauritius while procuring tactical weapons and supplies. Then Indian Defence Minister Manohar Parrikar, in February 2015, bluntly told the Indian Defence Research and Development (DRDO) that its products were not up to expectations and several key projects undertaken by it were found to be inadequate when compared with equipment sourced from foreign defence contractors. This appears to be a self-explanatory statement.
Bangladesh has always condemned heinous 'terrorist attacks' on the Indian soil– among many others- Manipur ambush, Maoist/Naxalite attacks, or Uri and Pulwama attacks, Bangladesh is also worried about the recent riots – e.g. Northern India, Bihar, Delhi, or Telinipara, and arbitrary killing of Muslim individuals for eating beef. These events have cross-border ramifications. After all, Bangladesh has been a victim of terrorism and has become a target of transnationalism extremism. Global trends suggest, as long as public safety and bad governance persist, the threat of extremism will continue to grow. This is precisely where the global community is helping Bangladesh.
While we are well aware that insurgency, terrorism, riots and so on are India's internal affairs, including the newly enacted CAA and published NRC, India's actions in Kashmir to Ladakh to Doklam has resulted from its own geopolitical and geostrategic equations. Like the Rakhine crisis, the crises in Ladakh or Kashmir are seen as India's internal issues, not as regional issues. But what grows as a concern for Dhaka is Delhi's obscure plans to prevent strategic or political cataclysm that will be unfolding in the post-COVID-19 world.
What is worth mentioning here is that both India and China have duly briefed Dhaka on the Galwan Valley clash. That's a regular diplomatic practice performed by the states in conflict. However, expecting a diplomatic or political statement in favor of a country would depend on the intensity and nature of the conflict. The Galwan crisis is more of a limited bilateral dispute between India and China, and their internal political maturity will eventually pave a way to a solution. But one has to be mindful of the unfinished history involving the McMahon Line. Hence, it is of Dhaka's logical interest to refrain from making any statement. Dhaka may follow the Indian good practice of remaining silent on the Rakhine issue or Bangladesh-Myanmar tensions.
Amusing enough, a phone call from Pakistan Prime Minister Imran Khan to Prime Minister Sheikh Hasina during the post-Galwan time has made Bangladesh hear plenty of hiccups in Delhi. Prime Minister Khan called to convey his aspiration to deepen Dhaka-Islamabad ties and discuss COVID-19 and flood situations. This is not the first time Imran Khan called Prime Minister Hasina, he had a phone conversation with Prime Minister Hasina in October 2019 before she visited Delhi. Of course, every phone call can produce conspiracy theories; the fact is Dhaka expressed its general sense of courtesy by receiving a phone call from its counterpart.
Whether or not, one phone call would be enough to reset the course of Bangladesh-Pakistan or Bangladesh-China or Bangladesh-India relations, there are indications of some of our indigenous sycophants may have been giving wrong messages to both Delhi and Dhaka. It is perhaps a high time for these two centres to fix the signalling processes or else the network of the mediocre and sycophant will keep the political and diplomatic relations away from the ground realities. That's precisely what Beijing or Washington DC would do – reach out to the public and the market.
However, what remains as a problem is the recent series of awkward articles on Bangladesh armed forces and its relationship with AL, primarily with the Prime Minister. Probably what should be remembered here is that the armed forces have come a long way, emerged as one of the key players in the global multilateral systems, i.e. UN Peacekeeping Operations, and has not interfered in the political processes since 2009. This is a modern professional force that has been raised to cater to the national causes and interests.
A rhetorical question rises here – is there any political necessity for the armed forces to step into the political sphere? At least, common sense would dictate 'no' since the armed forces have plenty of work in their hands – starting from Rohingya crisis to African conflicts to counter terrorism to regional security to the Bay of Bengal. The Bangladesh armed forces procure modern gadgets from multiple sources – China, Europe, the US and so on. Hence, labelling the armed forces as pro-India or pro-China, or even pro-West would undoubtedly lead to geostrategic fallacies.
Moreover, in all practical terms, there is no active political opposition or threat to the government at the moment. Ceteris Paribas, a quasi-one-party government is of absolute comfort for both Beijing and Delhi. This is one common ground where Beijing and Delhi won't differ or should not differ. This is exactly where Western countries differ. As a result, balancing between Beijing and Washington has become a vital concern for Bangladeshi policy making communities.
Bollywood and Bangladesh
Well, Bollywood is something one can't resist when discussing the discourse on Bangladesh-India foreign relations as it is the most successful component for India's soft and public diplomacy. However the recent demise of Bollywood actor Sushant Singh Rajput has provided a shivering exposure to a politics-underworld link, yet again shedding light on the influence of politics and mafia on the law enforcement agencies.
Let's take the much revered Mumbai Police as an example. The Sushant case gives an indication that underground criminal nexus, thriving behind the Bollywood celluloid and illusive sex appeal, can manipulate the legal system and get away with an allegedly apparent crime. If the claims of the public and the Bihar Police are correct, maybe the law enforcement agencies would need critical scrutiny in terms of their absolute autonomy to carry out counter-terrorism probes.
If the audacious acts of the Maharashtra Police are linked with covering up truth, it won't be surprising to see terrorist groups comfortably exploiting the law enforcement agencies. In such context the Mumbai criminal-terror nexus appears to be nothing new. Will, then, terrorist activities and attacks carried out in Indian soil be a surprise? And in turn, will it be surprising to see that the law enforcement agencies finding sacrificial lamb to cover up a terrorist act? There exists more significant opportunity for Bangladesh law enforcement agencies to cooperate with their counterparts in India in combating terrorism. Bollywood's toxic masculinity, sex, crime, and betrayal are increasingly becoming synonymous to the political culture in many parts of the world. Perhaps, neither India nor Bangladesh is exceptional. An interesting fact here, India's latest tussles include non-Muslim countries only – Nepal and China.
What appears to be amusing to many is the psychedelic Bollywood effect of India as a hegemony rules the Indian media. High pitch barking journalism has its appeal to Indian society to create further illusions. But the reality behind the illusion is quite different. The economic realities in India, Bangladesh or in that matter Pakistan, are diametrically opposite than hyper fantasies.
Getting back to Bangladesh
Socio-economic achievements of 170 million Bangladeshis are far more appealing than temporary Bollywood illusions. One has to understand three facts before reviewing Bangladesh's economic achievements and social progress: 1. Bangladesh is a complex society built on linguistic nationalism, plural values (not secular values in general), and strong ethno-religious identity. 2. Bangladesh politics is a predictable process that grew in contradiction with country's social capital and public aspirations. 3. The sharp contrast among the political will and direction from the Prime Minister's Office, political sycophancy at large, and bureaucratic capacity to implement the political courses.
What is advisable, perhaps, one should not measure Bangladesh by taking Dhaka elites or so-called intellectual elites as indicators, and it's better not to imagine that Delhi is still under the wealthy rule of the Mughals. It would not be surprising if the geostrategic analysts, sitting in Washington DC and Beijing, have already figured out the social complexities and paradoxical development processes prevailing in Bangladesh. They certainly know Bangladesh's limitations and compulsions. Something that Delhi should get used to.
The reality is, noting that there is an abstruse perception that Bangladesh is an Islamic country, Bangladesh ranks 50th in the Global Gender Gap Index 2020, way above than its 'secular neighbours'. Parliament has 22 percent female representatives. A new-born in Bangladesh is more likely to see her fifth birthday than her Indian or Pakistani counterpart, and she is expected to live longer in Bangladesh (72.5 years) than India (68.6 years) or Pakistan (66.5 years) as of 2017. For many of Bangladeshis Bollywood item song or 'Sas Bahu' drama is not an indicator of a progressive society. Rather crude form of assurance of human security matters.
If we fail to assure and deliver human security, an unfortunate fate will await. One must remember Khushwant Singh (author had the honour of meeting him a couple of times in his Sujan Singh Park residence that has an epic front door notice – please do not ring the bell unless you are expected) – 'We also knew that it was in the nature of an empty stomach to produce illusions of grandeur'.
Bangladesh will need supports from India and China, as it has always received supports from its Western friends and development partners, to ensure sustainable development, capacity building, and growth of a skilled society. It will need significant cost-effective supports to revive its health sector plagued by inefficiency, assistance for urban governance and planning, and infrastructure development.
Indian media and policy circles should not forget that 2,256,675 visitors out of 10,557,929 foreign visitors in India were Bangladeshi tourists, and 10 percent of them went with medical visas. In fact, Kolkata's big brand hospitals, and shopping stores in New Market and Park Street undoubtedly benefit the most from Bangladeshi patients and buyers. That means a prospering Bangladesh and benefits accrued from Bangladesh-India-China trade triangle would not only help the Indian economy to prosper, but also help in stabilising the post-COVID-19 regional growth.
Therefore, Bangladesh and India have a long way to go. Let's not blame the Mandarin Dragon or Uncle Sam or even Timbuktu for our failures and unfinished tasks. Thorough foreign policy introspection and retrospection are the needs of the day. Sooner we understand, the better it would be.
Professor Shahab Enam Khan is a Visiting Fellow at NIICE. He focuses on Security, Foreign Affairs, and Public Policy. He is currently serving at the Department of International Relations at Jahangirnagar University, Bangladesh. He is a Director at the Bangladesh Enterprise Institute.
This article was originally published on Nepal Institute for International Cooperation and Engagement (NIICE).
Views in this article are author's own and do not necessarily reflect CGS policy.
Comments