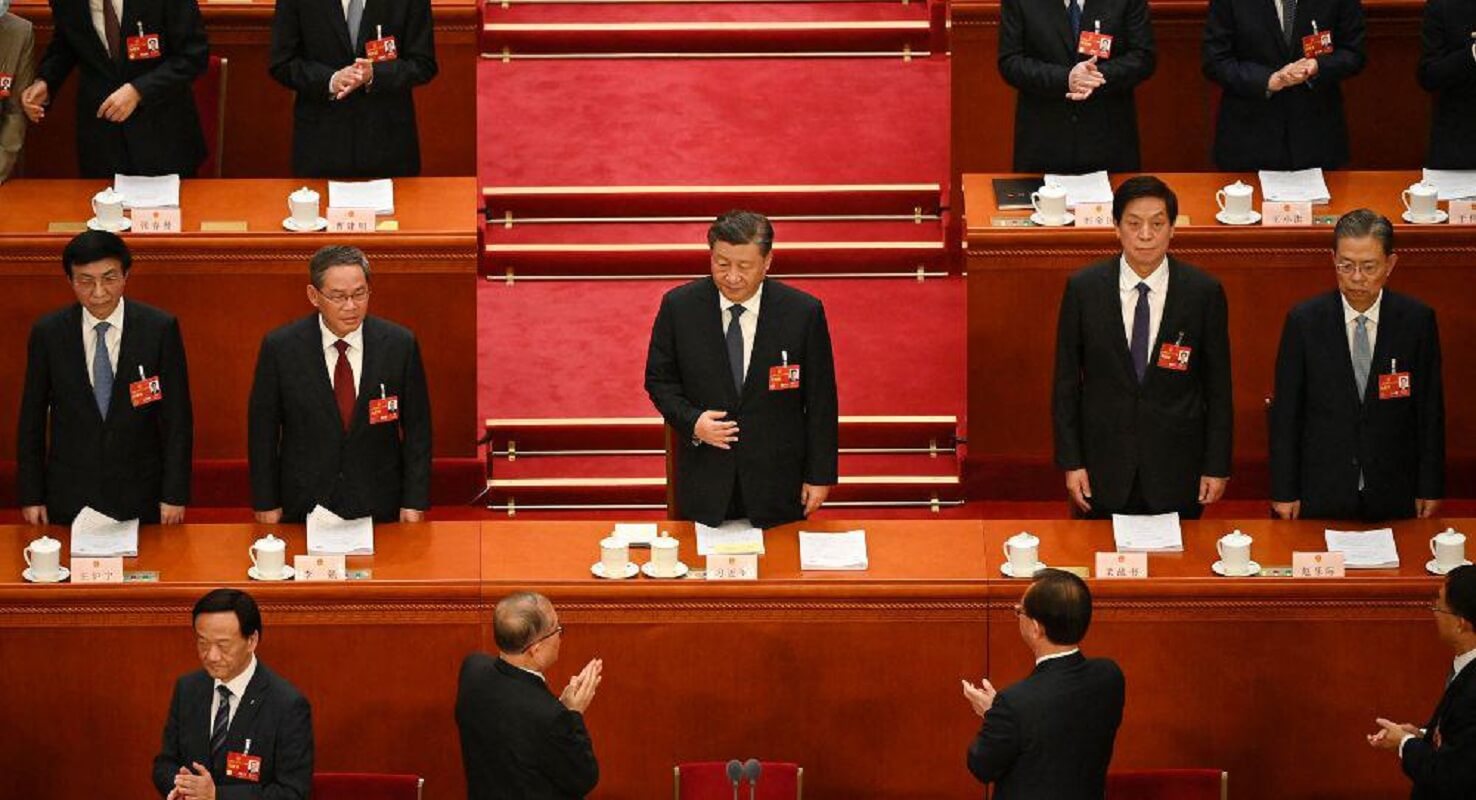 ---
Europe is waking up to the malevolent influence of the Chinese regime. European leaders need a common political and economic strategy to manage China's irreversible rise.
When Russia invaded Ukraine over thirteen months ago, Ursula von der Leyen reacted quickly. The president of the European Commission went beyond criticizing the aggression and brutality of the war. She visited Kyiv several times. She was unequivocal about the need to impose more sanctions on Russia. She forged a special relationship with Ukraine's President Volodymyr Zelensky. And she was instrumental in granting Ukraine, as well as Moldova, EU candidate status.
Von der Leyen's attitude toward Russia's attack on Ukraine is linked to her view of China. The speech she gave in Brussels on March 30, 2023, was about how the EU had to put in place a coherent security, economic, and trade policy toward China. Europe, she said, had to recognize that the Chinese Communist Party's clear goal was a "systemic change of the international order." President Xi Jinping wanted to make "China less dependent on the world and the world more dependent on China."
This view of dependency is a critical one. Globalization has created multiple forms of dependencies. For the Europeans, especially Germany, the negative side of that was exposed when Putin invaded Ukraine, highlighting how dependent Europe had become on Russian gas.
Despite repeated warnings by Poland, the Baltic States, Ukraine, and the United States, Germany, supported by other big European energy companies, went ahead and built the Nord Stream gas pipelines. President Vladimir Putin used this as a major geostrategic instrument.
When Germany halted the Nord Stream 2 project over a year ago, energy prices across Europe soared. Moscow hoped this would weaken European unity over Ukraine. It didn't. Governments rushed to find alternative sources to Russian energy. And they accelerated the expansion of renewable energies.
By focusing on renewable energy, however, governments risk making the same mistake of dependency on China as they did with Russian gas.
Von der Leyen pointed out that Xi wanted the country to tighten international production chains' dependence on China "to form a powerful countermeasure and deterrent capability." According to the Commission president, "this is especially true when it comes to critical raw materials like lithium or cobalt. For sectors like high-speed rail and renewable energy technology. Or for emerging tech that is central to future economic and national security – like quantum computing, robotics or artificial intelligence."
China, she added, has no qualms in exploiting that dependency. Xi's focus on security and control in China has meant prioritizing security and the economy over political and civil rights, and setting up institutions to challenge the current international system. It is about establishing a "new vision for an international order."
How, then, are the Europeans going to respond to Xi's goal?
They dislike the fierce contest and confrontation between the United States on China, which Xi will no doubt try to exploit when von der Leyen and French President Emmanuel Macron together travel to Beijing.
But the Europeans increasingly understand the security and investment risks China poses to the bloc's strategic sectors and how their dependence on the Chinese market makes them vulnerable.
Yet some EU countries, notably Germany, seem oblivious to the cost of its economic reliance on China. Despite reservations by his Green coalition partners, Chancellor Olaf Scholz visited China last November, accompanied by a large business and trade delegation. It's as if the energy crisis and Germany's (now broken) dependence on Russian gas hasn't made Berlin aware of how it is creating another dependence—this time on China for rare earth materials.
"This is an area where we rely on one single supplier – China – for 98% of our rare earth supply 93% of our magnesium and 97% of our lithium – just to name a few," von der Leyen reminded her audience.
Europe responded to the energy crisis by diversifying its sources. Responding to China's virtual control over rare earth materials, combined with its immense economic and political power, is far more difficult. Von der Leyen didn't mince her words when describing China's policies of disinformation, economic and trade coercion, and its sanctions against officials that criticize Beijing, that raise human rights issues, or forge closer ties with Taiwan.
"This is all part of a deliberate use of dependencies and economic leverage to ensure that China gets what it wants from smaller countries," she said. What amounts to bullying is not going to stop.
In the meantime, the Commission has proposed a Critical Raw Materials Act to diversify and secure supplies. The EU needs to speed up the conclusion of trade agreements. It is looking at ways to protect its sensitive technologies and have investment rules to defend the national security of the member states. Such plans, von der Leyen said, will be set out in a new Economic Security Strategy later this year.
To manage the relationship—"de-risk – not de-couple", as she calls it—von der Leyen insisted that the member states and institutions need a collective will to respond together. There must be "a willingness to avoid the divide and conquer tacks that we know we may face."
So far, the EU has stood up for Ukraine and stood up to Putin. It cannot stand alone as China implements its agenda of changing the international rules on its own terms.
Judy Dempsey is a nonresident senior fellow at Carnegie Europe and editor in chief of Strategic Europe.
This article was originally published on Carnegie Europe.
Views in this article are author's own and do not necessarily reflect CGS policy.
Comments