A Fading 'Brand Modi' Has Forced an Overconfident BJP to Redraw Poll Strategy
P. Raman | 09 June 2023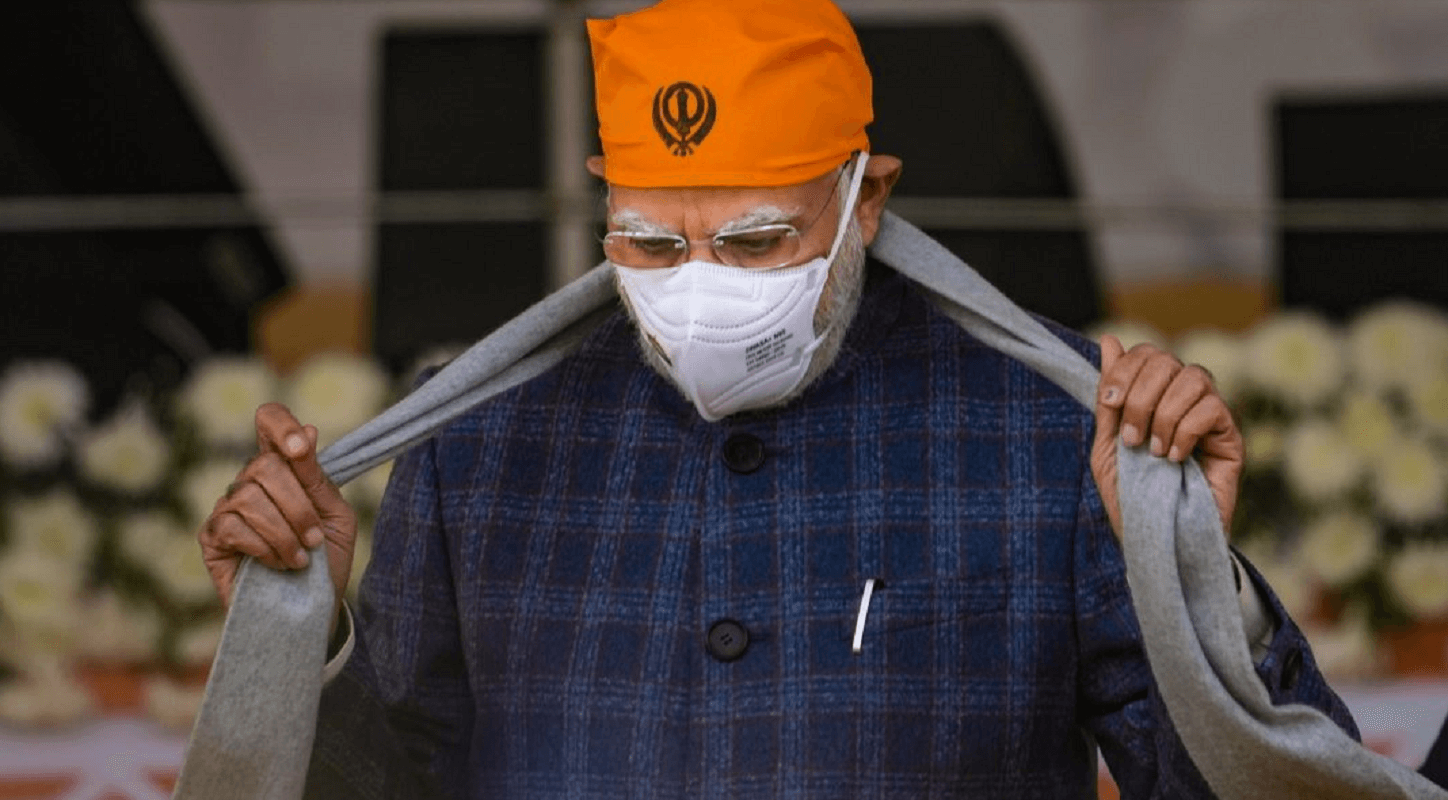 ---
Holding 500 constituency-level rallies, contacting 5 lakh 'influential' families, organising a 'Vikas Tirth' to drum up support for the government's work and tying up with friendly regional parties are the first dose of the party's revival therapy.
The Karnataka results have revealed two different visages of contemporary Indian media – acerbic and loud-mouthed when it comes to the opposition parties and tongue-tied and scary while commenting on the ruling party's failures.
'Tension between Siddaramaiah and Shivkumar escalating', one of them declared.
'Shivkumar brothers unhappy over Siddaramaiah supporters' comments', another said.
Reporters are purportedly being prodded to dig out negative stories like differences over the reversal of BJP government's contentious decisions
Even the more balanced Hindu lamented the 'failure' of the Congress high command to break the deadlock by imposing an agreement on the two claimants. It referred to the nostalgic days when R.K. Dhawan used to settle things deftly. It said that in the emerging political narrative, internal democracy has given way to admiration for high 'commandism' and strong leadership.
And finally when the chief minister and his deputy were sworn in on May 20, the focus was shifted to 'jostling' for ministries. This was accompanied by a spurt in the media's aggressiveness towards the opposition. They have begun going out of the way to magnify internal differences. One of them interviewed a seven-year-old girl for a story seeking ministership for her grandfather.
With such hyper activism, there is a narrowing down of the distinction between the print media and the channel warriors.
However, all such aggressiveness evaporates when it comes to reporting Narendra Modi's party. Here, you have to go by the official brief, no deviation from the brief or negative comments are tolerated. Interpretations, if at all, have to be positive. Any violation is sure to invite trouble. Hence, you will not find any factual analysis of the BJP's steep fall in Karnataka from 104 in 2018 to 66 now.
Modi began campaigns in Karnataka right from February, much before the polling dates were announced. He addressed 19 rallies and held six road shows in faraway districts like Kakaburgi, Mysore, Huballi and Mandya. Bengaluru witnessed road shows covering distances as long as 26 km.
Apart from Modi, Nadda addressed 10 public rallies and 16 road shows, Smriti Irani 19, Rajnath Singh four, Nitin Gadkari three, Nirmala Sitharaman eight, Himanta Biswas Sharma 16, Adityanath 12 and Shivraj Singh Chauhan six
Yet the party lost deposit in as many as 31 seats. This works out 13.8% of the seats it contested. This tells a pathetic tale for a party which invested heavily in a Modi-centric election campaign. What happened to Amit Shah's impregnable social media network, with its proven efficacy in opinion engineering? And his famed capital intensive network of booth committees and panna pramukhs?
The hard fact is that the strenuously crafted 'Brand Modi' is fast losing its novelty and mass appeal. In Karnataka, Modi and Shah altogether addressed rallies and road shows spread over 46 constituencies. Of this, the BJP managed to win just 15 seats. Clearly, there is an erosion of the hate-driven vote bank as well as the much exalted Modi magic.
Just five months before this, Modi magic and booth management both suffered a similar setback in Himachal Pradesh where as many as eight BJP ministers lost at the hustings. The BJP wanted to sweep its president's home state where Modi held five rallies and road shows, Nadda, 50, and Yogi Adityanath, 20. A day before polling, Modi issued an emotional public appeal to the state's voters, with added media hype. Yet, the Congress defeated the BJP by 40 seats to 25.
During the good old days of democracy, any such repeated setbacks to the BJP might have brought the demand for a heart search at forums like national executive or parliamentary board. This had happened when economic liberalisation was introduced in 1991. But not under the Modi BJP where decisions are taken not at organisational forums but by a few trusted aides. No one in BJP dares to seek party-level discussions on what went wrong.
The announcement of a series of action plans since the Karnataka rout betrays the Modi establishment's lingering nervousness.
Some of the functions were originally intended to celebrate nine years of the Modi government. But electoral debacles and fear of opposition unity prompted it to convert the celebrations into a full-fledged election campaign. Look at the ongoing drive.
• Immediately after the show at the Parliament House on May 28, Modi summoned the BJP chief ministers and told them to be cordial with regional parties. This, apparently, is to seek their support for next year's elections and after. Modi emphasised that the BJP also shared their regional aspirations.
• With this in mind, in the midst of the parliament show he graciously went and greeted H.D. Deve Gowda, whose support is crucial for the Lok Sabha polls in Karnataka, and perhaps in the next Lok Sabha too.
• As part of a massive mobilisation blitzkrieg, the BJP will hold 500 public meetings at constituency level.
• BJP leaders in states have been directed to connect with 5 lakh 'eminent' families who could influence the voting public.
• The country's 543 Lok Sabha constituencies will be divided into 144 clusters, and ministers and party leaders will spend eight days a month to connect with people.
• Party workers have also been directed to conduct 'Vikas Tirths' to highlight infrastructure built by the Modi regime.
• 'Tiffin Pe Charcha' is another outreach programme state BJP leaders are being told to carry out with a view to reaching out to wider sections of voters. The UP chief minister, Adityanath, who launched it this week, said it would cover all 404 constituencies in the state.
• The high command has also instructed senior BJP leaders to hold 51 rallies across the country. Delhi will monitor such campaigns and assess their impact.
• To begin with, Modi himself will concentrate on states that are going to polls this year. In Rajasthan, he made two campaign forays, his fourth and fifth during the year.
The BJP's electoral setbacks in the past six months also have some unintended beneficiaries. Throughout last year, there have been talk of appointing new chief ministers in states like Madhya Pradesh and replacing Vasundhararaje Scindia as its nominee in Rajasthan. Hiring and firing was the order of the day until the party suffered a defeat in Himachal Pradesh in November 2022. The panicked CMs came out with more and more advertisements with Modi photos – to keep the high command in good humour.
See the manner in which an over-confident high command imposed a series of regime changes since the end of 2021. Gujarat chief minister Vijay Rupani was the first victim of the its delusions of grandeur. He was shown the door on September 11, 2021. This happened hours after his telephonic talks with PM. Within days, he was replaced by a low profile Bhupendra Patel.
Rupani had been the fourth BJP CM in six months to get marching orders. Other victims were Uttarakhand's Trivendra Singh Rawat on March 3, and Tirath Singh Rawat on July 7. The axe also fell on Karnataka chief minister Yediyurappa on July 27. However, within seven months, the high command got disillusioned with Tirath Singh too. Then, Pushkar Singh Dhami emerged Delhi's new favourite (March 23, 2022) as Uttarakhand CM.
However, what is clear is that the BJP's defeats in Himachal Pradesh and Karnataka have given a new lease of life to Shivraj Singh Chauhan in Madhya Pradesh.
P. Raman covered politics from 1978 for national dailies and is the author of Strong Leader Populism.
This article was originally published on The wire.
Views in this article are author's own and do not necessarily reflect CGS policy.
Comments