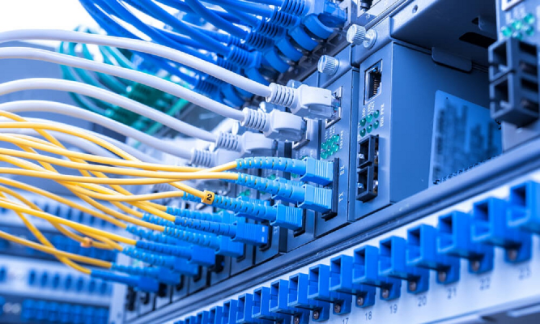 ---
As the Indian government's actions during the farmers' protest demonstrate, it is keen on curbing unfavorable opinion online. And existing laws may be enabling it.
China built itself a veritable "Great Firewall" over the years, with a system of online censorship and social media restrictions that has created an alternative internet for those within China. Now, India is trying to evolve its own way to similarly police the internet, within the grey areas afforded by India's free speech laws.
In the aftermath of protests in Delhi during last month's Republic Day, the NarendraModi government has been at loggerheads with Twitter over banning content and accounts which authorities deem unsavory to the establishment. While Twitter initially complied, it later partially rolled back the bans, stating freedom of speech and charging the Modi government with violating Indian laws.
The government then began championing a new social media platform called Koo – an Indian-bred alternative to Twitter. After several union ministers stated their intentions to move to Koo, reports now suggest that the government plans to further incentivize the new platform: Authorities may soon start posting public announcements and updates on Koo before they post them on Twitter.
Meanwhile, supporters of the Bharatiya Janata Party (BJP) have been calling for legal action against Twitter, including a possible ban of the platform. In the chaos, Twitter's public policy chief Mahima Kaul recently quit her position as the firm's liaison with the government, even as some speculated prosecution against top functionaries at the social media giant. In the aftermath of her decision, fears abounded that an individual more favorable toward the BJP may be chosen as her successor, in order to better manage the firm's fractured relationship with the government.
Twitter's ongoing quibble with Indian authorities is all the more telling when set against the acrimonious exit of Facebook's own India public policy chief, Ankhi Das, following allegations that Das had acted in ways that favored the BJP. Some activists believe that, put together, the stories tell a dynamic of fear and favor between Indian authorities and social media firms, as New Delhi tries to whitewash content that is critical of the government on the internet. In India's political discourse, far from seeing dissenting opinions as typical of a democracy, ruling party politicians have sought to paint them as part of a "grand conspiracy" against the country.
Reports suggest that India is planning further steps towards this effort of modulating the internet. According to the Indian Express, the Indian Home Ministry is planning to roll out a program that will enlist volunteers to identify, flag and report "illegal and unlawful content" to the government. But among the unlawful content that was listed in the report was a category called "anti-national activities" – a term that is widely used in India's political discourse to disparage and punish dissidents but has never been legally defined by the government or the judiciary.
Meanwhile, the Ministry of External Affairs recently issued revised guidelines which state that India's publicly-funded universities, professors and administrators will need prior government approval for online international conferences on issues relating to India's security, or issues which are "clearly related to India's internal matters."
India's troubles with upholding a free and open internet are not new, but they are getting worse. Internet shutdowns are frequently used as a tool to quell protests and dissent – from Kashmir to Delhi – despite a Supreme Court ruling which declared access to the internet a fundamental right. Apart from the obvious implications for India's democracy, these moves have also inflicted sizable costs on the country's economy. According to one study, internet shutdowns cost India a whopping $2.8 billion in 2020 – eight times the next most impacted nation, Belarus.
Part of India's problems lies in the inadequacies of the law, which have not entirely translated India's free speech principles to the internet. Section 69A of the Information Technology Act, for instance, allows the government to block public access to an intermediary "in the interest of sovereignty and integrity of India, defence of India, security of the State, friendly relations with foreign States or public order or for preventing incitement to the commission of any cognisable offence relating to above."
But as lawyer Gautam Bhatia recently argued, the law makes censorship an easy and almost completely costless option for the government: "Rather than having to go to court and prove a violation even prima facie of law, the government can simply direct intermediaries to block content, and place the burden of going to court upon the users." Provisions of the law further impose confidentiality on the government's orders, thereby meaning that the user will not even know why they have been blocked and cannot therefore challenge the order, he pointed out.
India's internet laws have not evolved enough to protect free speech and democratic traditions online. That means that any willing government can police the internet well within the law.
Mohamed Zeeshan is Editor-in-Chief of Freedom Gazette and author of "Flying Blind: India's Quest for Global Leadership."
This article was originally published on The Diplomat.
Views in this article are author's own and do not necessarily reflect CGS policy.
Comments