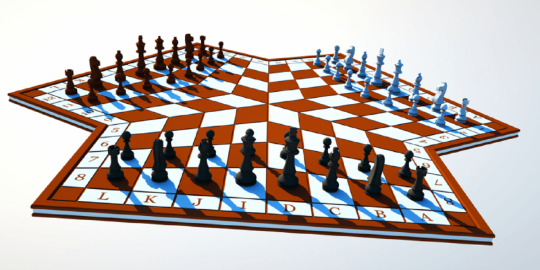 ---
Nepal must maintain a balance among the big powers, or it will turn into a playground.
Given Nepal's geopolitical sensitivity and geostrategic importance, the United States, the superpower, and emerging global powers and immediate neighbours, India and China, have been competing with each other to extend their influence here. They have been giving high priority to Nepal for a couple of decades to extend their political, diplomatic, strategic, security, economic and cultural influence. Of late, they have been using vaccine diplomacy for the same. In fact, they have not only been giving high priority, but they have also increased financial assistance and development and military budget to Nepal. Likewise, they have been promulgating a number of policies and strategies focusing on Nepal for obvious reasons. The ever-growing geopolitical, diplomatic and strategic interests, their proactive diplomacy and their policies and strategies are a matter of serious discourse for Nepal.
In 2018, the US promulgated the much-hyped Indo-Pacific Strategy (IPS) in order to extend its influence in the Indo-Pacific region. The IPS report has interestingly mentioned Nepal as an emerging defence partner. As a result, the IPS has been a much-debated issue in Nepal. According to the IPS, the US has chosen Nepal as part of the State Partnership Programme that supports the security agencies to enhance their fighting capability. In 2019, the US also introduced the Asia Reassurance Initiative Act focusing on the growing security challenges such as the South China Sea, terrorism in Asia and human rights situation and refugee issues of Tibet that will have direct security and strategic implications in Nepal. In 2018, Nepal signed the Millennium Challenge Corporation (MCC), a US government's grant worth $500 million to develop its hydroelectricity transmission infrastructure. Some communist parties and leaders have been heavily criticising the IPS and MCC terming them an anti-national pact and a conspiracy against Nepal.
BRI bonanza
Not only the US, but China has also significantly elevated its relations with Nepal. President Xi Jinping's 2019 visit became a milestone for Nepal-China relations and economic development. Nepal and China upgraded their comprehensive partnership to a strategic partnership during the visit. President Xi also announced substantial financial support including rail and road connectivity. Nepal and China signed the Mutual Legal Assistance Treaty and have agreed to sign an extradition treaty. In 2017, Nepal signed the Belt and Road Initiative (BRI) which is considered to be a mega project for infrastructure development and connectivity, with the potential to change the traditional geopolitics and geo-economics of the world. The BRI, therefore, is both an opportunity and a challenge for Nepal. Nepal needs to implement the BRI projects in line with its national interest and priority for economic development and prosperity while maintaining good relations with India and the US.
Taking into consideration growing US strategic interests, China has also promulgated some policies and strategies focusing on the Asia-Pacific region. China considers the increasing influence of the US as a threat, and wants to control it. China proclaimed a comprehensive security policy focusing on the Asia-Pacific region in 2017, namely 'China's policies on Asia Pacific security cooperation', which is similar to the IPS. It has also issued another security policy, 'China's National Defence in the New Era' following the promulgation of the IPS. The northern neighbour has been establishing close military and security relations with Nepal's security agencies and has been increasing military assistance. Until a few years ago, China was far behind India and the US with regard to military assistance to Nepal, but today it has overtaken them.
Given India's centuries-old close, cordial and special relations, it believes it has a traditional sphere of influence in Nepal; and, therefore, a higher stake compared to China and the US. Nepal and India share a 1,800-km-long open border, and both countries have equally high-security concerns and threats. India's concerns are not just limited to strategic, defence and security affairs, but expands to political, diplomatic, economic, social, religious and cultural spheres too. New Delhi, therefore, wants to further extend its influence by minimising the growing influence of China and the US. New Delhi has been following carrot and stick diplomacy as per Indian interests that have been seriously hurting Nepal's interests time and again. New Delhi, therefore, sometimes imposes blockades and publishes a new map encroaching on Nepali territory, and sometimes sends spy agent Samant Goel to Kathmandu to make a secret deal with Prime Minister KP Oli. But whatever New Delhi does, the objective is the same.
Prominent international relations thinker, Henry Kissinger, has opined that India and China are the centres of gravity of the emerging new multipolar world, which will have significant implications in global geopolitics. Noted geopolitical affairs scholar, Robert Kaplan, has also highlighted the heightening strategic and geopolitical gravity of the Indian Ocean, Asia and the Himalayan range, and its implications on Nepal. Moreover, he has predicted that the Himalayan range may the epicentre of the emerging geopolitical rivalry for global power vis-à-vis the US, China and India relations.
Sensitive and worrisome
Analysing the interests and national security policies of India, China and the US, it is obvious that they have direct geopolitical, strategic and security interests in Nepal. They, therefore, have strategic rivalry to extend their influence. India and the US have given a higher priority to geopolitics than geo-economics whereas China has prioritised geo-economics over geopolitics. The triangular rivalry may undermine Nepal's national interests in the future as their rivalry intensifies. Therefore, the simmering geopolitical power play among them, which will have significant immediate as well as long-term implications on Nepal, is highly sensitive and worrisome for the country.
Against this backdrop, Nepal should thoughtfully study and objectively analyse the global powers' policies, strategies and diplomacy and their implications. Nepal should protect and promote its national interests while respecting their fundamental strategic concerns. Nepal, therefore, should maintain a much-needed diplomatic and strategic balance among them. Otherwise, the country will turn into a geopolitical and geostrategic playground.
Geja Sharma Wagle works at the Asia Strategic Foresight Group.
This article was originally published on The Kathmandu Post.
Views in this article are author's own and do not necessarily reflect CGS policy.
Comments