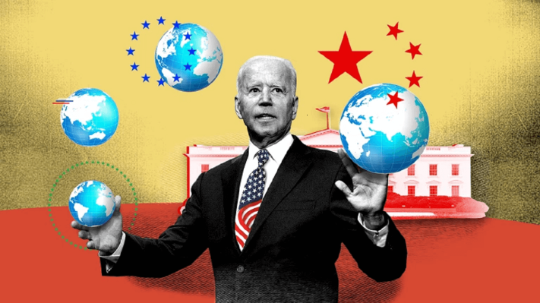 ---
In advancing along the course set in South Asia by his recent predecessors but bringing greater competence and purpose, U.S. President Joe Biden is accelerating geopolitical change in the subcontinent and reorienting the terms of engagement between Washington and the region. The clear focus on coping with the China challenge has helped the Biden administration make several early and consequential decisions.
Although former U.S. Presidents Barack Obama and Donald Trump had both concluded the war in Afghanistan couldn't be won, they were reluctant to follow through. Biden has bitten the bullet and decided to pull out. Although the retreat will be ugly and generate political costs, it will help Washington focus on the Indo-Pacific. Biden has rightly bet making a clean break in Afghanistan is better than persisting with a military presence that had little chance of success. The decision also significantly reduces U.S. strategic dependence on Pakistan, which has been a constant since the 1979 Soviet intervention in Afghanistan. Unsurprisingly then, Biden has shown little interest in any political outreach to Pakistan.
If Islamabad edging closer to Beijing has made it even less attractive to Washington, New Delhi's contradictions with Beijing have only sharpened. This has made India quite critical to Biden's China calculus. To be sure, during the Trump years, India and the United States acknowledged their shared interest in balancing China, promoted the Indo-Pacific concept, and revived the Quadrilateral Security Dialogue (known as the Quad) that brought them together with Australia and Japan.
Biden has lent greater weight to the Quad by convening a leaders' summit within a few weeks of taking charge at the White House. His pressing forward was based on the assessment that the Quad must be the foundation for a sustainable U.S. strategy toward the vast Indo-Pacific theater. Put another way, Biden's bet on the Quad is also a political wager on the Indo-Pacific salience of India, which is not a U.S. treaty ally like Australia and Japan. Beyond the Indo-Pacific and the Quad, India is also critical for Biden's pursuit of more ambitious climate policy goals, the global fight against the COVID-19 pandemic, and building a new global coalition of democracies. An "India first" U.S. policy for South Asia, long dismissed as a fantasy in Washington and New Delhi alike, could well become a reality under the Biden administration.
C. Raja Mohan, director of the National University of Singapore's Institute of South Asian Studies.
This article was originally published on Foreign Policy.
Views in this article are author's own and do not necessarily reflect CGS policy.
Comments